SmartTRAK Subscribers can now customize their updates email by Markets, Modules and Segments, Email Frequency and Content Type!
It's easy to set-up. We will walk you through it step-by-step:
1. Click on the "Person Icon" on your SmartTRAK homepage and then Click "Account Settings."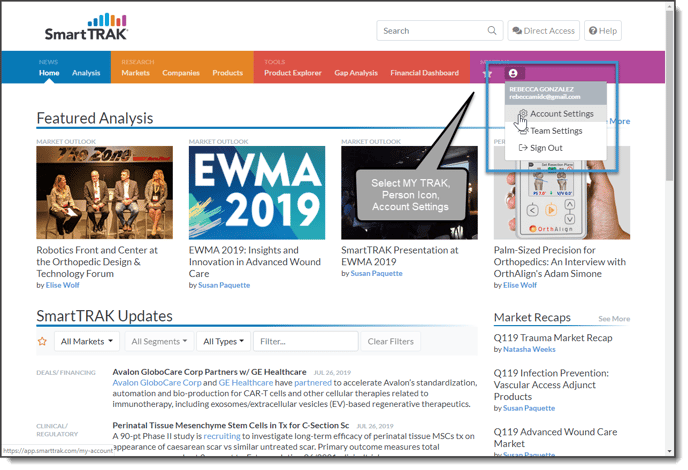 2. Click "SmartTRAK Updates Emails"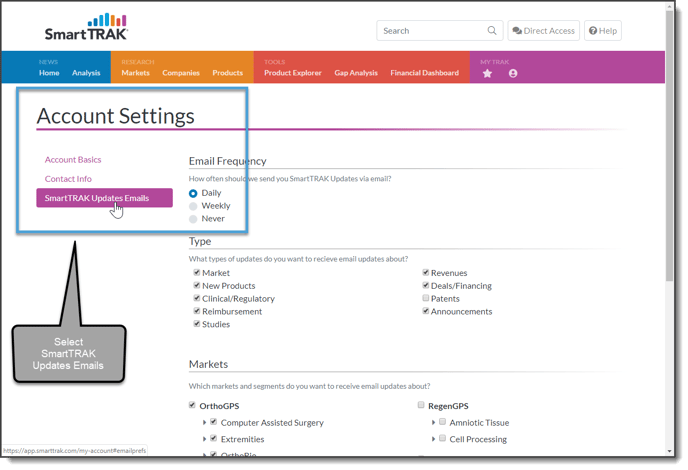 3. Here you will see options for email frequency, content type and markets. Make your selections by ensuring a 'check' appears next to the settings you would like.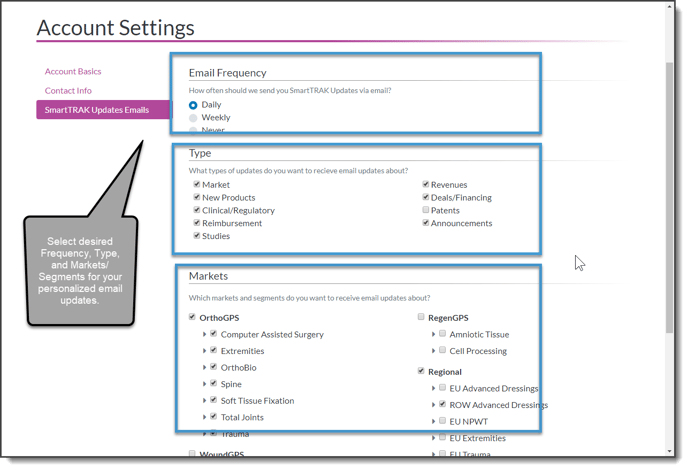 4. Be sure to click the "arrow" next to the Module name to expand the category to see all of the Segments that are included. In this example, this person's company is subscribed to all the modules but they are only interested in seeing updates from "Joint Fluid" in the OrthoBio module.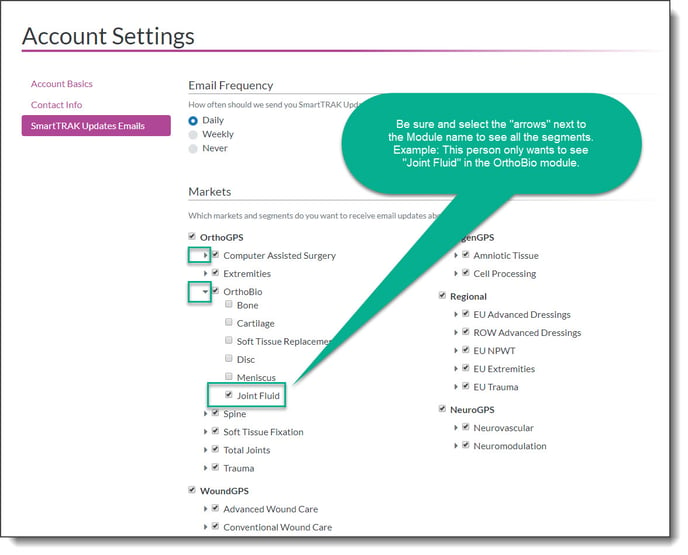 5. After you have made your selections, click "SAVE".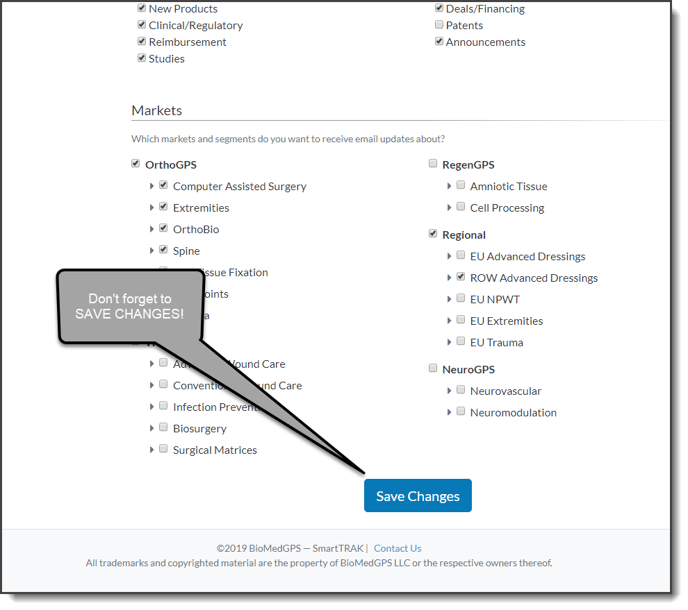 Congratulations! Your updates email has been customized.