SmartTRAK Subscribers: See only news for the Markets, Modules and Segments and now TYPES of content that you care about!
Easy to Follow Instructions for Custom Email Updates
1. Click on the "Person Icon" on your SmartTRAK homepage and then Click "Account Settings."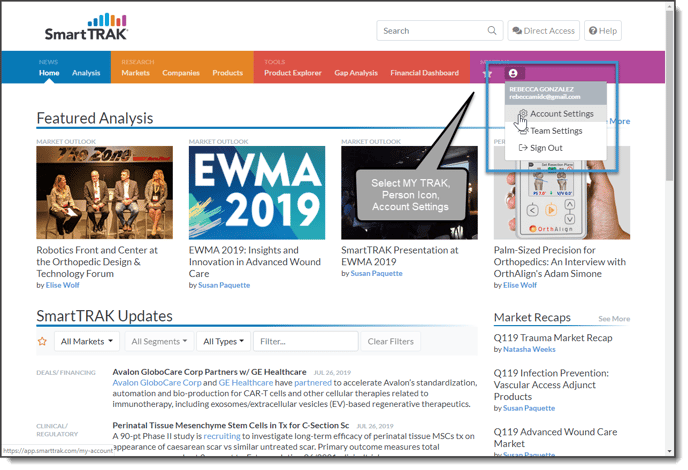 2. Click "SmartTRAK Updates Emails"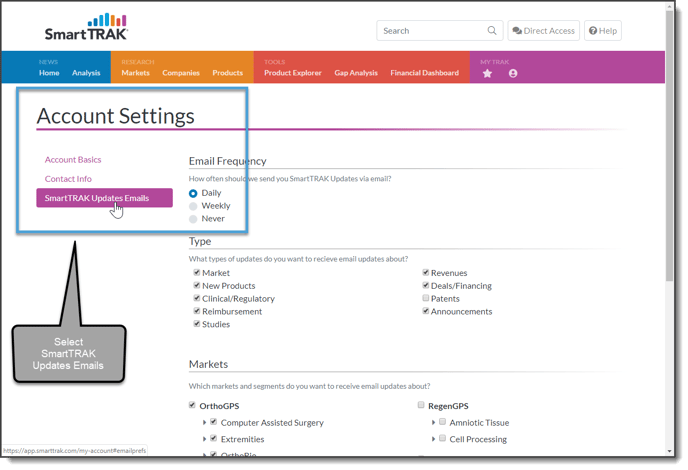 3. Click and un-click Markets, Modules. Segments and Types to include in your custom Updates Email.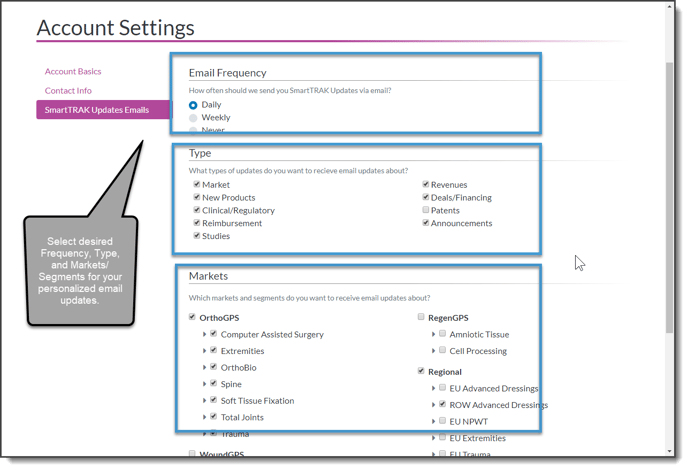 4. Be sure and select the "arrows" next to the Module name to see all the Segments. In this Example this person only wants to see "Joint Fluid" in the OrthoBio module.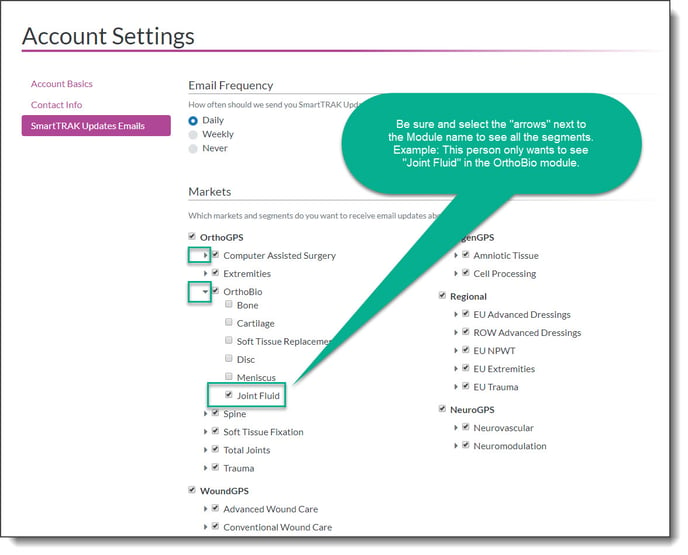 5. Be sure to click "SAVE" when you are done.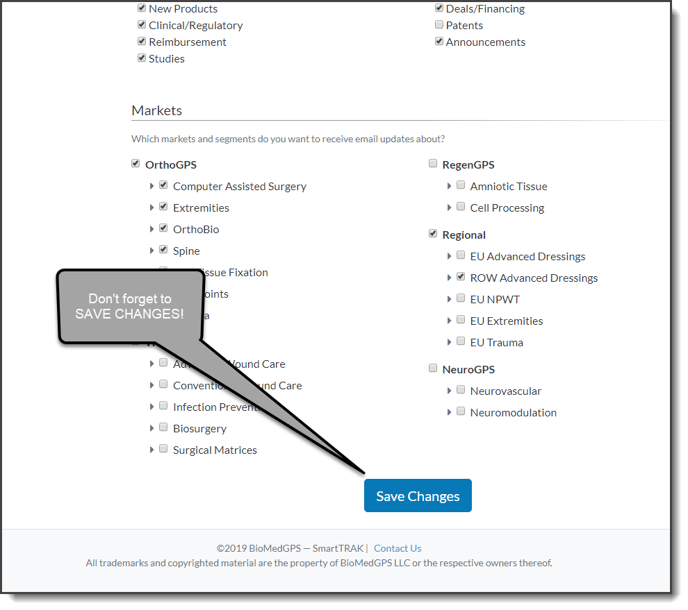 6. EXAMPLE: This person only wants to see "Wound" and "Regional."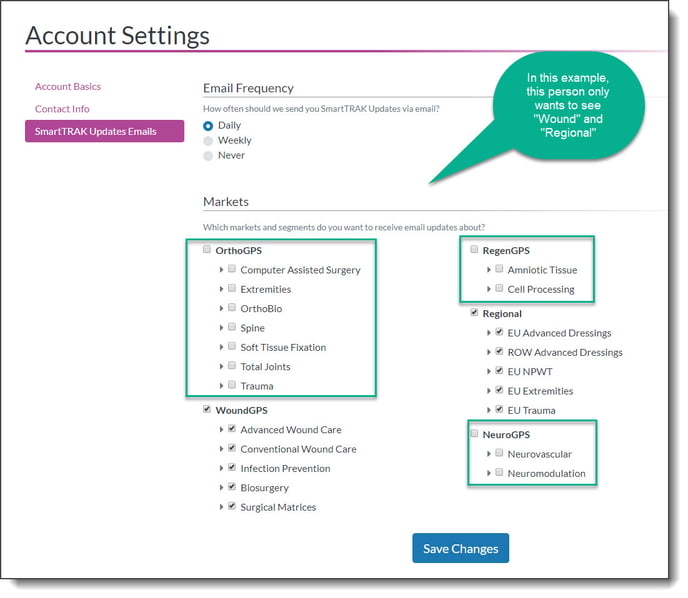 7. EXAMPLE: And here is a new SmartTRAK Updates email, only focusing on Wound and Regional! No more scrolling through news you don't need!