Here's a cheat sheet for making the most out of Company Profiles!
Company Profiles are chalk full of great information including company news, patents, new products, and financial outlooks. Here's a quick intro to our Company Profiles. A full text version can be found below the video!
Looking for information on a competitor or a new start-up? SmartTRAK's Company Profiles offer the most relevant, up-to-date information you need to size up a player --- all in one place! To access our Company Profiles, click on "Companies" in our navigation bar or type the name of the Company in the Smart Search Box at the top of the site. Let's use Integra as an example.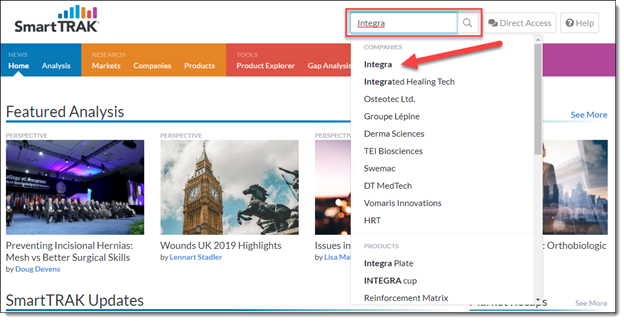 All SmartTRAK company profiles are organized in the same manner starting out with a succinct, top-level overview of the company, its history and business focus.
If any recent financings have occurred, the Profile will have a "Funding" section where the agreements are summarized.
Revenues and Financial Outlook is where the company's quarterly and annual revenues can be found along with links to the Company's financial releases. Past revenues can be accessed by clicking on the drop down.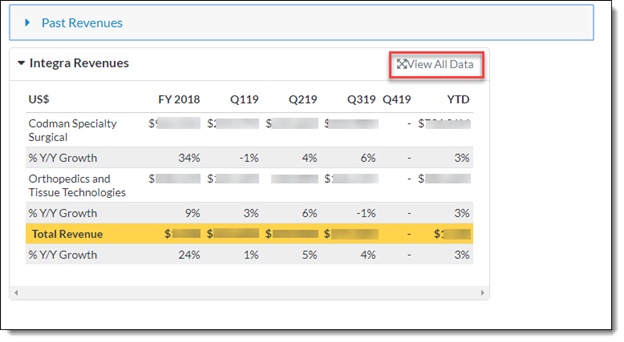 All charts and graphs can easily be manipulated and downloaded for easy insertion into presentations. Simply click on the navigation buttons at the top of each.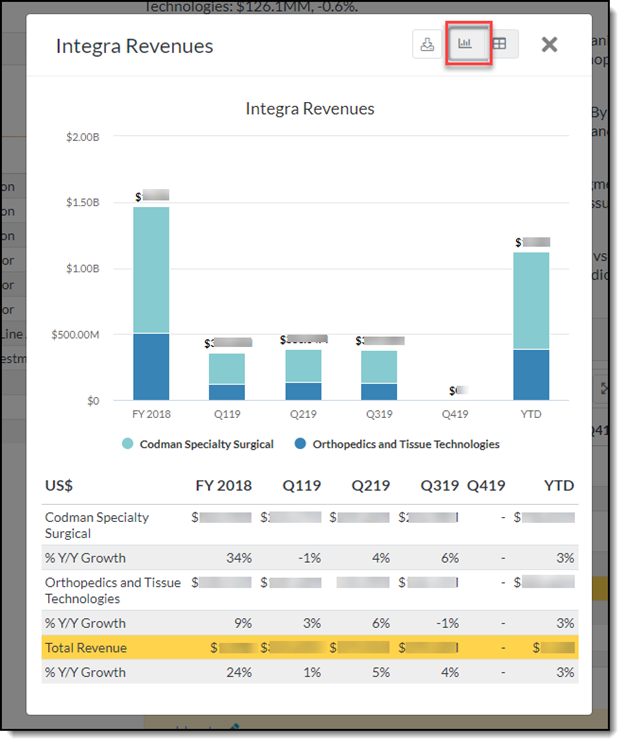 If the company has recently made a large merger or acquisition, this along with links to the announcement is under "Strategic Alliances".

On the left-hand side of the page, important company information and quick links to the company pages are displayed.
Company information by market can also be accessed here. Simply go to the top of the Company Profile and click on the market you are interested in. Let's look at Integra's Orthopedic segment.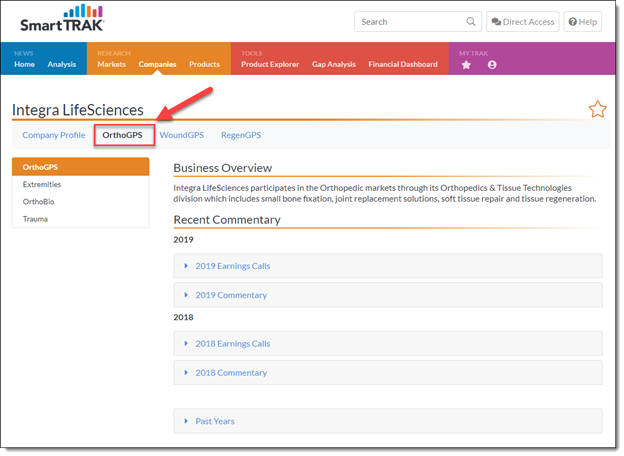 Each Market Segment section will begin with a concise business overview.
This is followed by market commentary. Each quarter, SmartTRAK analysts review earnings calls, Wall Street analyst reports, and other important business news and synthesize the information down into what's more important to you and your business. To get past year's commentary, just click on the archive.