SmartTRAK's SmartSearch enables you to search the entire SmartTRAK platform by keyword.
There are two ways to utilize our SmartSearch feature to find the content you need.
1. Our Smart Search bar is located at the top of every page. Simply start entering the company, product, or market you are looking for and related search results will populate. In this example, we started to type Stryker. Here you will find the companies, products and market place updates that reference Stryker. To access Markets, simply scroll down through search results.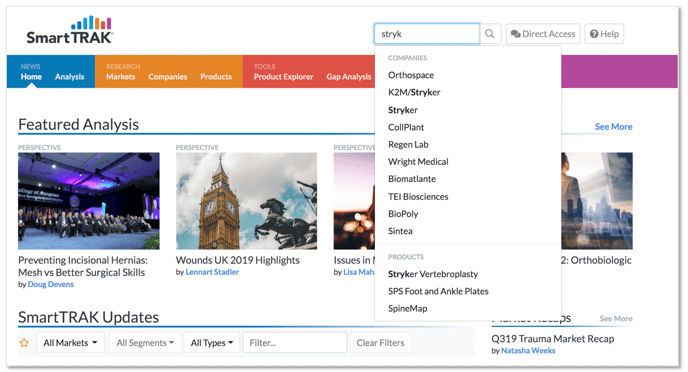 2. If you'd like more options, enter your query, and then click the magnifying glass icon, press the Enter key or scroll to the bottom of the results. This will take you to the Advanced Search page. This page provides even more search results broken down by type of content.