What's in a Market Overview? How do I find and use them to my advantage?
Market Overviews provide you with a high-level overview on market trends and news. To find the overview on your particular market navigate to the markets tab and select your market.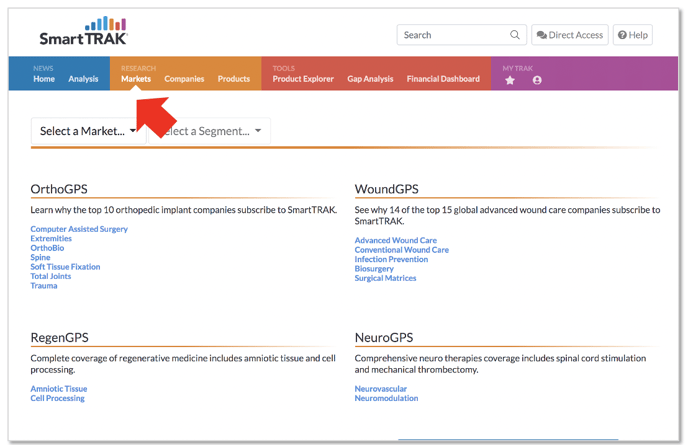 Market Overviews are the perfect way to get up to speed on a new market. Our team of experts distill all the need-to-know market data and analyses for you into quick bite-sized pieces.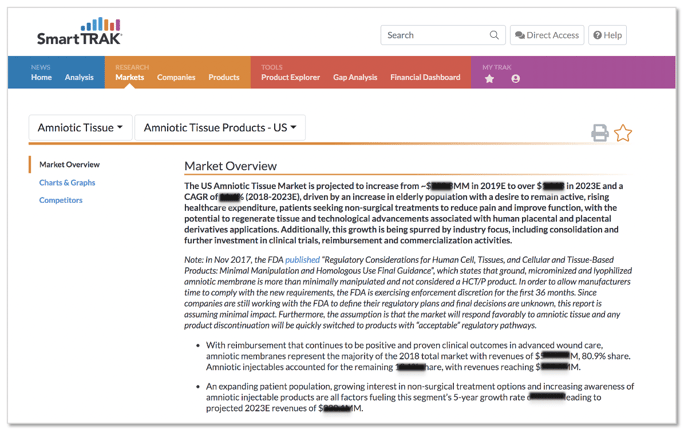 From here, you can also quickly access charts & graphs on market procedure volumes, dollars and shares and an overview on competitors in the space by using the left hand navigation. All charts and graphs are easily downloadable for quick insertion into your presentations!