SmartTRAK Subscribers can customize what analysis article email notifications they receive!
1. Log in in to SmartTRAK and click on the profile icon in the purple navigation bar.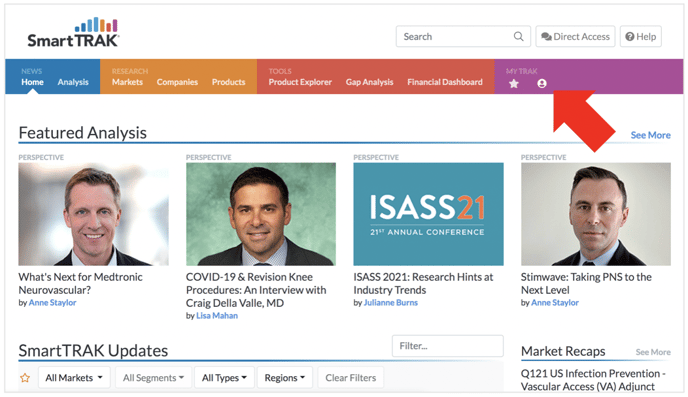 2. Select Account Settings.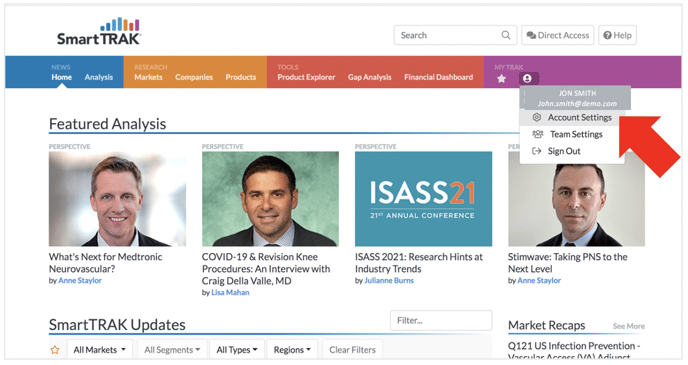 3. In your Account Settings, click on SmartTRAK Updates Emails in the left hand side navigation.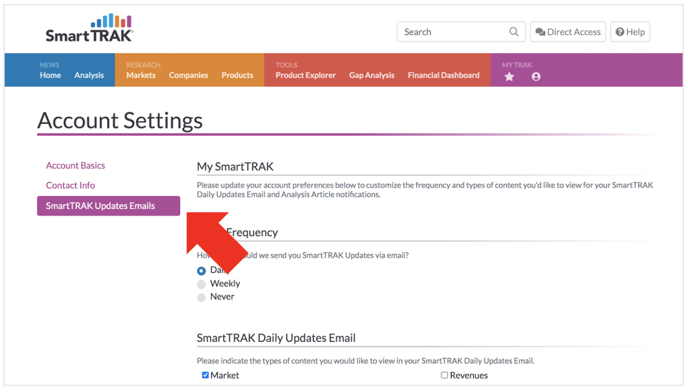 4. Here you will find your contact settings for both your Updates Emails and the Analysis Notification emails that alert you when we publish new articles. Scroll down to set your Analyst Notification preferences and select the markets that you wish to receive notifications about.
The markets you select will be reflected in both your Updates Emails and your Notification Emails.