Direct Access is a way for you to speak directly with our analysts on markets, financial numbers or general application help.
Need to get in touch with a member of our team? It's easy!
Have a question about your market? Need some clarification on our financial numbers? Or maybe you need help downloading a chart? Help is a click away!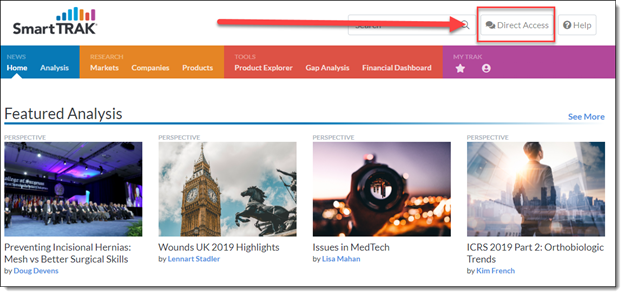 Help is just a click away with SmartTRAK's Direct Access. Wherever you are on our site, simply scroll to the top of the page to find our Direct Access button.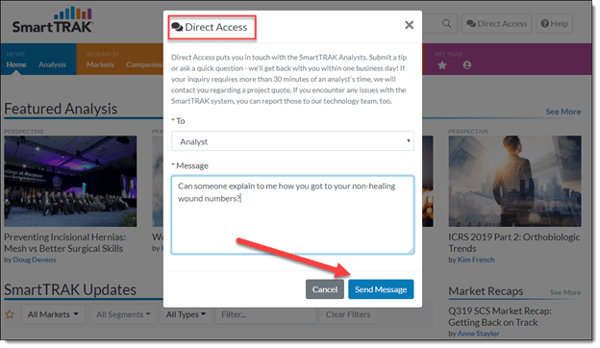 Type your question or need into the box and your message will be routed to the appropriate analyst or member of our technical team. You can expect a response from us within 24 hours.
Direct Access is best used for quick help requests. If your request requires additional time and resources, we will be happy to work with you to scope out a custom consulting project to address your needs. Not sure if your request is quick or custom project material? Reach out. We'll let you know and will always do our best to get you what you need in the most efficient way possible.